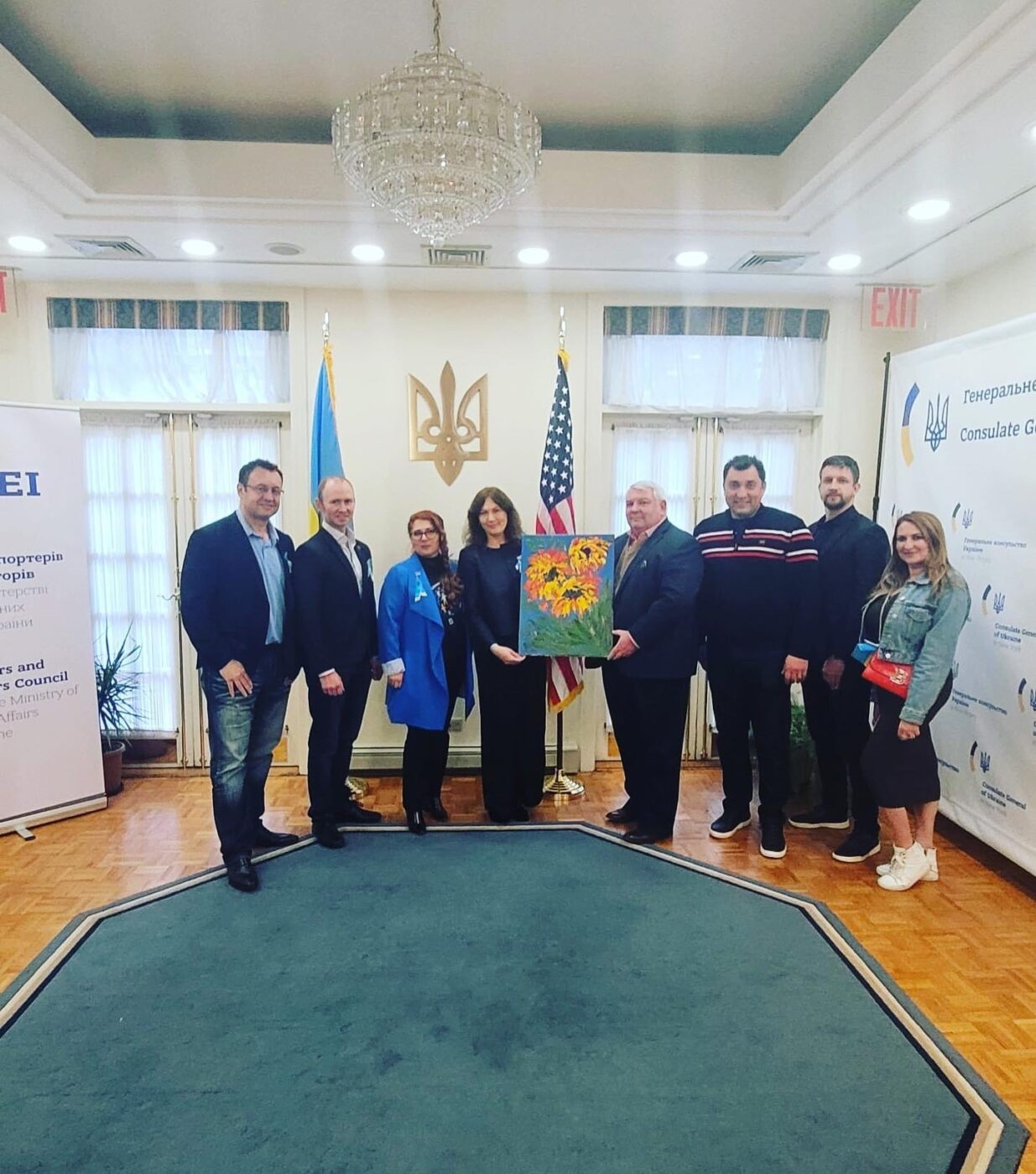 Thanks to Alexei Holubov- General Council of Ukraine in New York for acknowledging our efforts to Ukraine 1991 Foundation.
Mr.Holubov made a special appearance at Katya Bratslavsky NYC art show to Benefit Ukraine. Katya Bratslavsky donated all 100% of all art sale proceeds to the Ukrainian 1991 Foundation. Our efforts were further acknowledged by a special invitation and a tour of the Ukrainian Consulate in NYC, where Katya's beautiful poppy painting is now displayed at the Ukrainian Consulate in NY.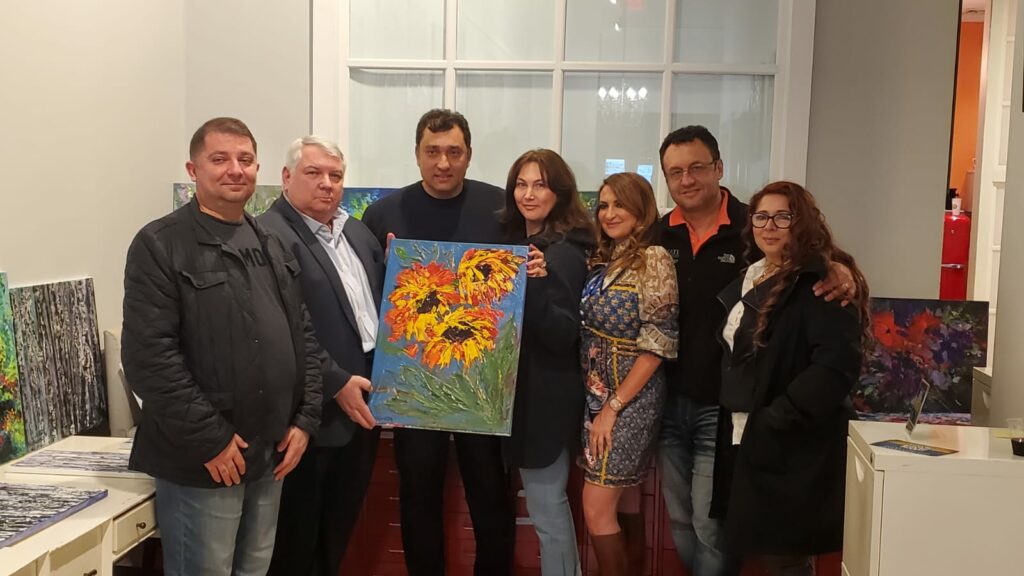 Katya's Gift to the Ukrainian General Council.

Support our Cause
Our goal is to increase donations to Ukraine and ensure the efficiency and transparency of their distribution.